Our garden center is filled with trees, shrubs, perennials, garden art and accessories to make your gardening experience fun and successful. Whether you're a "yardner" who is looking to create a beautiful outdoor space or an experienced gardener trying to solve a problem such as privacy, shade, or drainage – we are here to help! Stop by and tour our garden center – we know you will be captivated and inspired.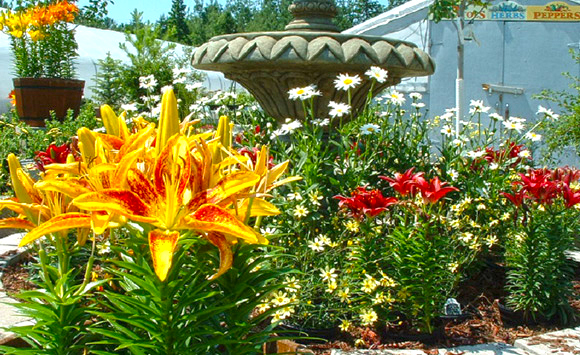 Perennials
Year after year, perennials provide lasting beauty in the garden. From beautiful, old favorites to dramatic, new varieties – we offer stunning perennials to keep your garden blooming season after season. Each year Bloomers has a selection of approximately 300 varieties of perennials, including 50 different hosta to choose from. By selecting a diverse assortment you can have an exciting sequence of garden events that will delight you from spring until fall.
Try planting perennial flowers as a unique touch in your shrub or annual beds. One of the great joys of gardening with perennials is that they can be relocated. Most perennials enjoy being divided and reset every 3 to 5 years. By doing so, you can help rejuvenate your plants. Whether your growing area is dry, sunny, cool, or shady, we have a perennial just waiting to brighten your garden. Our knowledgeable perennial experts will help evaluate your planting location and select the right mix to provide the effect you want.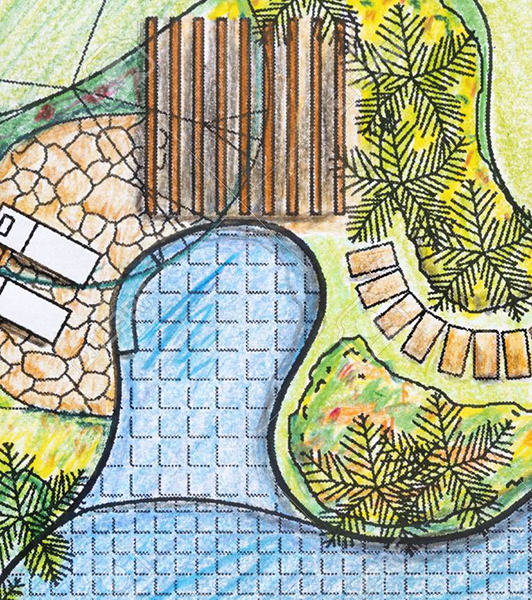 Do-It-Yourself Landscaping
At Bloomers, we love landscaping but we realize how difficult visualizing the best design for your area can be. For those smaller projects, fill out our Design Form. Once you have filled out the form, stop by and have one of our knowledgeable sales staff help you draw up a personalized planting guide. Our staff always have great ideas, tips and advice so you can achieve the perfect look for your yard!
For those larger residential or commercial projects – we have a Landscape Design staff readily available. Our staff can: meet you on-sight, build a blue print and create a beautiful design specific to your needs. Fees for these designs will vary – so call today to get a quote!
Try Our Design Form For Help