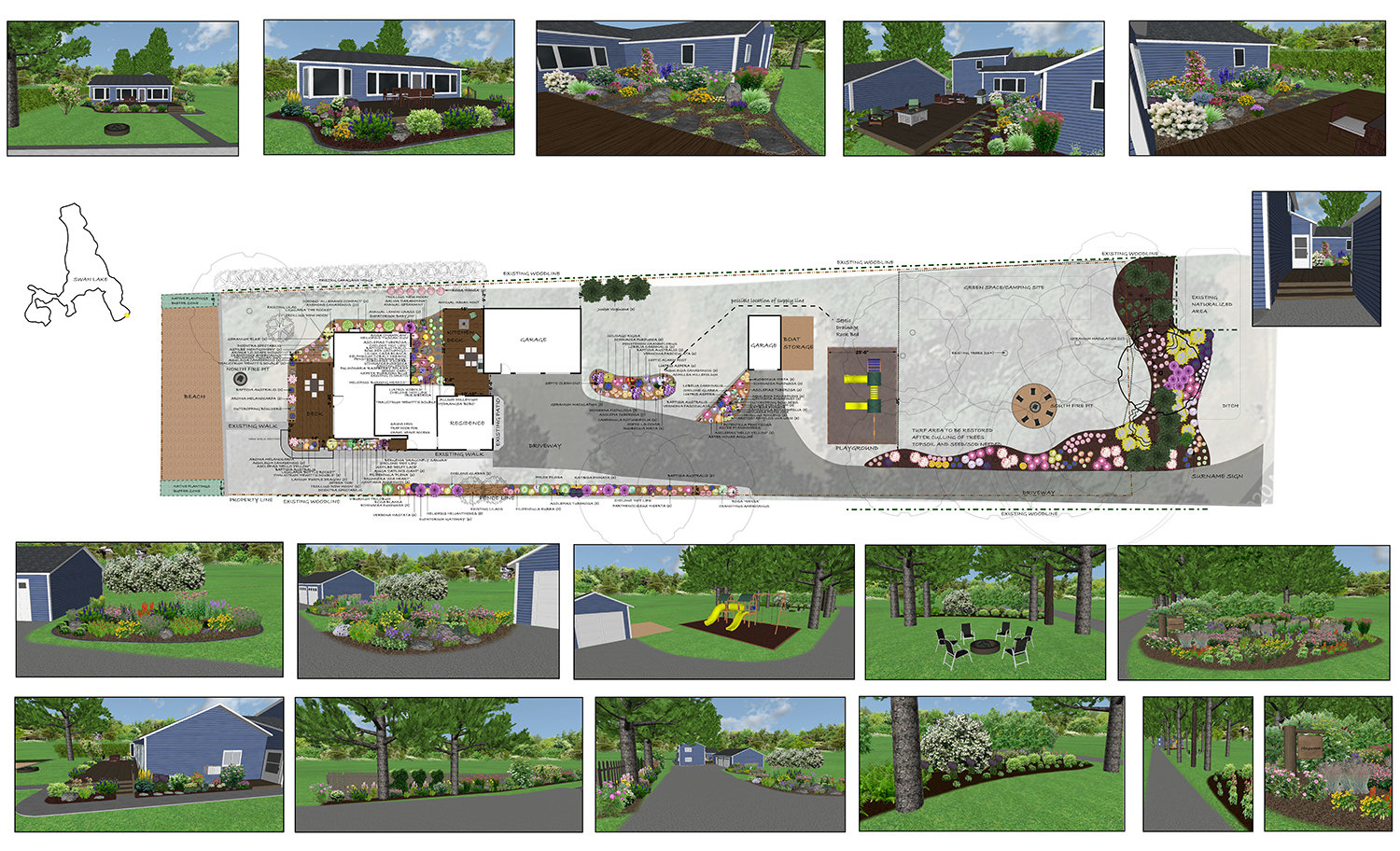 Landscape Design
A carefully planned and installed landscape does more than give your home beautiful curb appeal – it makes effective use of available space. At Bloomers we consider the beauty, growing season, comfort, safety, and use for each individual design. We establish design elements that flow with your property and enhance its structure while creating usable outdoor space. We know exactly the types of trees, shrubs and perennials that will thrive in your area and with your soil. We listen to you and work with your style and property to create a harmonious landscape composition. Whether we are solving drainage problems, renovating an existing location or designing and installing a new space – we draw on our creative ability, training and experience to shape outdoor spaces into outdoor experiences.
The exterior of your home should reflect your personality and way of life. It should provide you with a place to entertain, play, and relax. At Bloomers our unified approach to landscaping assures each element is in balance with each other. So even as we are formulating the best combination of trees, shrubs, flowers, and grasses to plant, we will be working on a layout that integrates your outdoor space. Let us help you create an outdoor oasis at your home.
Residential Services
Design – we visit your site and develop design plans
Planting of trees, shrubs, perennials and annuals
Sprinkler Systems
Sod or Seed Lawns
Decorative Rock and Bark Mulches
Patio and Walkways from Pavers/Concrete/Stone
Retaining Walls
Erosion Control
Insured and Bondable
Commercial Services
Contractors are encouraged to call us for a list of completed commercial projects and referrals.